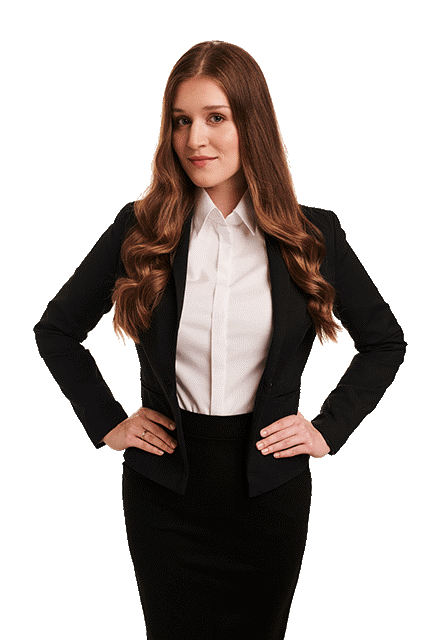 What do I specialize in?
Commercial companies law
Economic agreements
Civil law
Trainee attorney-at-law
She specializes in commercial company law, in particular day-to-day legal services for entrepreneurs and due diligence report.
Trainee attorney-at-law in the Warsaw Bar Association of Attorneys-at-Law.
A graduate of the Faculty of Law and Administration of the Cardinal Stefan Wyszynski University in Warsaw.
She has completed a course in British and European Law at the British Law Centre at the University of Warsaw as part of a cooperation with the University of Cambridge.
Before joining the GKR Legal team, she gained experience in one of Warsaw law firms, specializing in comprehensive services for business entities.
Her focus is on corporate law and M&A.
She provides legal services in Polish and English.