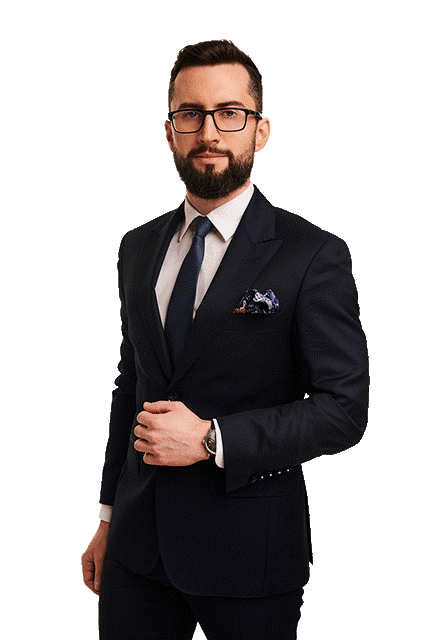 What do I specialize in?
Judicial and administrative proceedings
Commercial agreement law
Construction law
Services for entrepreneurs
Attoreny-at-law
Phone: +48 669 505 600,  Email: m.wojciechowski@gkrlegal.pl 
He specializes in conducting judicial proceedings in the field of civil and commercial law, as well as supporting investment processes and commercial agreements.
He has many years of experience in representing Clients in proceedings before common courts of law, public administration authorities and in providing entrepreneurs with day-to-day services.
He advises Clients on matters concerning real estate transactions, construction law, including, in particular, handling development projects.
He also specializes in matters connected with trade and copyright law.
Prior to his cooperation with GKR Legal, he was gaining experience in TriCity law firms specialising in providing legal services for entrepreneurs in the field of conducting investment processes and real estate commercialization.