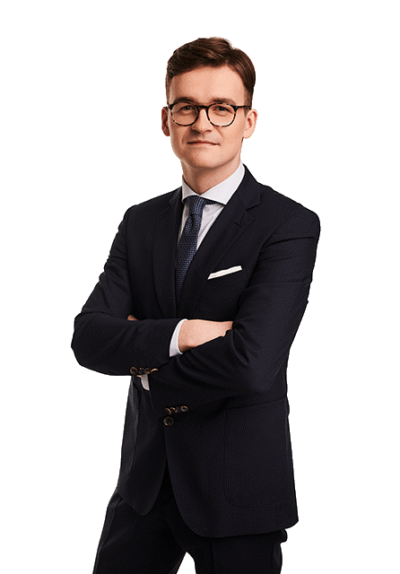 What do I specialize in?
Civil law
Trade law
Litigation and arbitration law
Trainee attorney-at-law
Phone: +48 691 303 607,  Email: m.klich@gkrlegal.pl 
He specializes in matters connected with civil and trade law, litigation and arbitration dispute resolution.
Trainee Attorney-at-law in Warsaw Bar Association of Attorneys-at-Law.
A graduate of the Faculty of Law and Administration of the Lazarski University – graduated with honours.
He received the Rector's Scholarship at the Lazarski University multiple times.
Finalist of the 5th edition of the Polish nationwide Moot Court in Commercial Arbitration.
Before joining the GKR Legal team, he gained experience in one of Warsaw law firms specialising in comprehensive services for business entities.
He has experience in providing advisory to air transport sector companies and railway infrastructure manufacturers.
He provides legal services in Polish and English.