Partners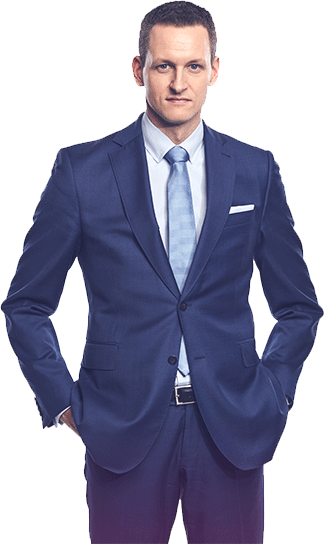 Tomasz Ludwik Krawczyk, Ph.D
Attorney-at-law
+48 600 297 366
Attorney-at-law (adwokat) Tomasz Ludwik Krawczyk is a graduate of the Faculty of Law and Administration and Center of American Law Studies of the University of Warsaw. He also studied law at the University of Sheffield. Ph. D. in legal studies (thesis defended at the Cardinal Stefan Wyszyński University in Warsaw). In the years 2001-2008, he was a researcher at the Cardinal Stefan Wyszyński University in Warsaw. Tomasz Ludwik Krawczyk has authored several publications on criminal and business law.
Throughout all his professional career, i.e. for 17 years, he has provided legal advice to business.
Specialization
Tomasz Ludwik Krawczyk specializes in real property law, administrative law, litigation and arbitration, as well as in white collar crimes. He has also experience in environmental law, M&A and corporate law.
Tomasz Ludwik Krawczyk has participated in numerous development projects and acquisitions of real property and also advised clients in execution of lease and land-lease contracts. He has extensive experience in administrative and court proceedings, in particular pertaining to real property (building and zoning permits, expropriation proceedings, adjacency and planning fees, mortgages, usucapion, perpetual usufruct right yearly fees, re-privatization cases, historical monument protection). He has represented clients in pursuing damage claims against the State Treasury, as well as before the Constitutional Tribunal and parliamentary investigation commissions and he has also participated in class-action litigation. He took part in a number of arbitration proceedings before both permanent and ad hoc arbitration tribunals. He served as a counsel in white collar crime and disciplinary cases.
Selected projects
advised the seller (the tenant) in the biggest Polish standalone lease-back transaction with a value of 170 million euros and leasing of over 47,000 sq. m. of office area;
provided legal services in a few investments comprising modernization and commercialization of railway stations in largest Polish cities;
advised the developer of one of the largest investments in the holiday housing market;
assisted the biggest Polish telecoms operator in a build-to-suit development of its headquarters;
successfully represented clients in a number of re-privatization cases, including cases resulting in the restoration of the Wedding Palace and an operating parish church in Tarnów;
represented the former clients of Amber Gold in a class action case against the State Treasury (the only one which has been admitted by the court for consideration);
represented a client in the unprecedented case in which judiciary control over entries of real property into the record of historical monuments was awarded by the court for the first time;
represented a client in arbitration and settlement regarding a 1 billion PLN FCMG M&A transaction;
successfully represented clients in administrative proceedings resulting in the repealing of an environmental permit for the Eastern Ring of Warsaw;
advised the seller in a transaction of sale of a leading Polish Internet price comparison website
Speaks Polish (mother tongue), English and German.
Contact
Meet other